NTO Wellness and Rehab Centre (NTO Rehab) offers Massage Therapy as one of its core services because of the countless benefits it provides that includes stress and pain relief, soft tissue manipulation, improving blood circulation and reducing blood pressure.
Massage Therapy is widely practiced and taught in hospital and medical schools and is an essential part of removing stress,  dysfunction and tensions in the body. The purpose of Registered Massage Therapist at NTO Wellness and Rehab Centre is to help reduce injury healing time and increase overall wellness for our patients.
Medical research has shown that the benefits of RMT include pain relief, depression, and temporarily reduced blood pressure, heart rate and state of anxiety.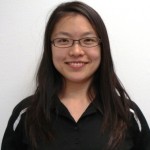 Christine Mo, RMT
Christine Mo, RMT sees herself first and foremost as a Certified Athletic Therapist (CAT) and a Registered Massage Therapist (RMT). She graduated with a Bachelor's Degree in Kinesiology and Health Science and an Advanced Certificate in Athletic Therapy from York University.
Hubert Mak, RMT
Hubert Mak, RMT graduated from Sutherland-Chan School and Teaching Clinic. His interest in the human anatomy and improving the quality of life lead him to become a registered massage therapist.  He is a member in good standing of the College of Massage Therapists of Ontario and Registered Massage Therapists' Association of Ontario.  Hubert personalized the massage treatment based on patients' health condition, needs and goals.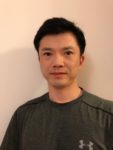 David Wu, RMT
David Wu graduated from Royal Canadian Massage Therapy College of Toronto as a registered massage therapist and currently hold a good standing as a member of College of Massage Therapy in Ontario.  David has worked in a variety of health care settings clinic and a private clinic in the GTA.
The Massage Therapy team @ NTO Rehab uses the following modalities and techniques based on each patient's progress and recovery.
Myofascial Release
Trigger Point Therapy
Muscle Stripping
Soft Tissue Manipulation
Joint Mobilization