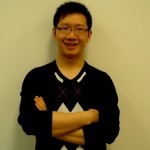 Leo Wan is a registered Physiotherapist (PT) and a member of good standing with the College of Physiotherapists of Ontario. Leo graduated from Master of Science in Physical Therapy at University of Toronto after receiving his Bachelor's Degree in Kinesiology from McMaster University. Leo is currently a member of the Canadian Physiotherapy Association (CPA) and a member of the Orthopedic Division of CPA.
In the past few years, Leo has worked in a variety of health care settings ranging from physiotherapy clinics to hospitals to rehab hospitals with emphasis on orthopedics. He has attended numerous professional development courses, including McKenzie Method of Mechanical Diagnosis and Therapy Part A, Mulligan Concept Upper and Lower Quadrants, Soft Tissue Release, Basic Sport Physiotherapy Taping and K-Taping Pro Therapist.
Leo believes that in order for patients to achieve functional independence and return to their normal daily activities, a combination of treatment is required. This ranges from manual techniques, therapeutic modalities, rehabilitative exercises and education. This combination approach will emphasize the importance of injury prevention and the importance of self-care, allowing the patient to become physically stronger so that they can live a more active lifestyle.
 Professional Associations
Leo Wan, PT is in good standing with:
Canadian Physiotherapy Association
Leo Wan