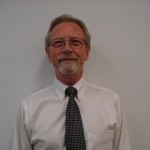 Dr. James A. Haase brings a seasoned 35 years of Chiropractic experience to the NTO Wellness and Rehab Centre and has been treating patients of all ages including WSIB claimants and those involved in automobile accidents.
Dr. James A. Haase graduated from University of Toronto with a B. Sc. in Biology in 1972, and graduated from Canadian Memorial Chiropractic College with D.C. Honour in 1979.
He has family oriented practice with patients ranging in ages from 3 weeks to 95 years old. Approximately half his practice consists of those suffering back and neck injuries and headaches. Another 40% involve injuries or arthritic in various joints such as the jaw, shoulder, elbow, wrist, hand, knee, hip, ankle and foot. The remaining 10% include treatment for numbness, tingling and/or weakness in the arms and legs. Various functional health problems such as dizziness, vertigo, ringing in the ears, asthma and stomach/bowel problems, etc…. are also included.
The type pf treatment and services provided is dependent upon the nature of the health problem. The purpose of manipulation is to restore normal joint alignment, normal range of motion, reduce muscle spasms and correct dis ruptures. Manipulation can be done by hand or by a low force-adjusting instrument. Treatment of soft tissue (muscles, ligaments, tendons and bursa) consists of the use of ultrasound, muscle stimulation, manual therapy, ice, heat, braces, supports, and corrective exercise. Dr. Haase also assess the foot structure and provide custom-fitted orthotics (supports).
All patient are given corrective exercises, taught how to help themselves and manage stress in order to recover as quickly as possible.
Your road to recovery will be achieved by a team effort between you and Dr. Haase , he's role is to help remove what is interfering with your body's inborn ability to heal itself and to teach you how to help yourself .
Chiropractic care is safe, effective and generally painless.
Dr. James Haase graduated from University of Toronto with a B.Sc. in Biology and of the Canadian Memorial Chiropractic College with a Doctorate with Honours degree. He has been in practice for 35 years.
Certifications and Credentials
Dr. James Haase is a Doctor of many certifications and credentials that include the following:
Bachelor's Degree in Biology at the University of Toronto (BSc)
Doctorate with Honours Degree at Canadian Memorial Chiropractic College (DC)
Professional Associations
Dr. James Haase is in good standing with:
Canadian Memorial Chiropractic College (CMCC)
Ontario Chiropractic Association (OCA)
Canadian Chiropractic Association (CCA)
Canadian Chiropractic Proactive Association (CCPA)
College of Chiropractors of Ontario (CCO)