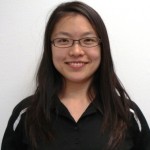 Christine sees herself first and foremost as a Certified Athletic Therapist and a Registered Massage Therapist. She graduated with a Bachelor's Degree in Kinesiology and Health Science and an Advanced Certificate in Athletic Therapy from York University, as well as a Diploma in Massage Therapy from the Ontario College of Health and Technology.
In the past few years, Christine has worked with multiple sports teams, varying from varsity football teams to local gymnastics clubs. She has also worked in a number of different clinics with a variety of other health care practitioners. Her specialty as a Certified Strength and Conditioning Specialist (CSCS) and a Certified Personal Trainer (CPT) allows her to work in a fitness setting and focus on physical training based on the specific goals of her clients.
With all these years of experiences, Christine believes that the combination of hands-on techniques, therapeutic modalities and exercises is the ultimate way to bring injured individuals back to, or even beyond, their previous stage of health. This combination will also benefit the general population and allow them to further challenge themselves physically and achieve more in their lives.
Already possessing her many professional credentials, Christine has never stopped pursuing her better self. In the past few years she has attended numerous professional development courses and workshops, including Contemporary Medical Acupuncture, Soft Tissue Release, Neuro-functional Taping, and the Assessment & Treatment of the Pelvic Girdle. With the adoption of these new powerful tools, Christine is able to keep both her brain and hands updated so she can maximize the effectiveness in helping her patients and clients.
Certifications and Credentials
Christine Mo is a therapist of many certifications and credentials that include the following:
Certified Athletic Therapist (CAT)
Registered Massage Therapist (RMT)
Certified Strength and Conditioning Specialist (CSCS)
Certified Personal Trainer (CPT)
Bachelor's Degree in Kinesiology and Health Science (BSc)
Contemporary Medical Acupuncture
Professional Associations
Christine Mo is in good standing with: