North Toronto (NTO) Wellness and Rehab Centre would like to invite you when you are in the North York neighbourhood to meet and greet our friendly therapists and take a FREE TOUR.  Our team of experienced Practitioners and Therapists would be more than happy to assist you with your premium health need, your overall day-to-day wellness  or MVA or WSIB rehabilitation case.  Being a multidisciplinary clinic enables North Toronto Wellness and Rehab Centre to provide the best in patient care and attention that you deserve, and also with our strategic  team approach to your health and wellness.  We are flexible in accommodating your need throughout your treatment plan, whether you require a couple of treatment sessions with each of our staff:  Physiotherapist, Chiropractor or RMT across the course of your comprehensive treatment plan.  We can establish the best treatment plan based on your preferences, your body's ability to heal and your overall health and wellness.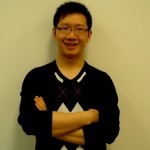 Leo Wan, Physiotherapist
Leo Wan is a registered physiotherapist and a member of good standing with the College of Physiotherapists of Ontario. Leo graduated from Master of Science in Physical Therapy at University of Toronto after receiving his Bachelor's Degree in Kinesiology from McMaster University.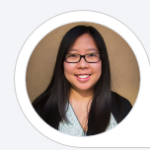 Melissa Wu, Physiotherapist
Melissa Wu graduated from Western University with a Masters of Science degree in Physical Therapy. Prior to becoming a Physiotherapist, she earned her Bachelor's degree in Kinesiology from McMaster University.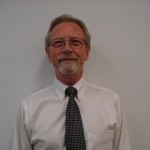 Dr. James A. Haase, Chiropractor
Dr. Haase brings a seasoned 32 years of Chiropractic experience to the NTO Wellness and Rehab Centre and has been treating patients of all ages including WSIB claimants and those involved in automobile accidents (MVA).
Dr. Carole Cheung, Naturopath
Dr. Carole Cheung supports her patients with empathy and actively listens to understand their health concerns. Carole is a licensed Doctor of Naturopathic Medicine in Ontario in good standing, and has volunteered for a medical brigade in Haiti and for the Cancer Association in Seychelles.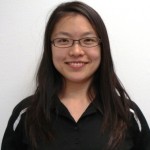 Christine Mo, RMT
Christine Mo, RMT sees herself first and foremost as a Certified Athletic Therapist (CAT) and a Registered Massage Therapist (RMT). She graduated with a Bachelor's Degree in Kinesiology and Health Science and an Advanced Certificate in Athletic Therapy from York University.
Hubert Mak, RMT
Hubert Mak, RMT graduated from Sutherland-Chan School and Teaching Clinic. His interest in the human anatomy and improving the quality of life lead him to become a registered massage therapist.  He is a member in good standing of the College of Massage Therapists of Ontario and Registered Massage Therapists' Association of Ontario.  Hubert personalized the massage treatment based on patients' health condition, needs and goals.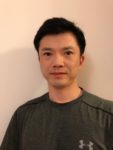 David Wu, RMT
David Wu graduated from Royal Canadian Massage Therapy College of Toronto as a registered massage therapist and currently hold a good standing as a member of College of Massage Therapy in Ontario.  David has worked in a variety of health care settings clinic and a private clinic in the GTA.
Joanne Pun, RD
Joanne Pun is our Registered Dietitian (RD) available for appointments here at the NTO Wellness and Rehab Centre.  Joanne has specialties that include diabetes (high blood sugar), high cholesterol, high blood pressure, weight loss and cancer.
Emily Yu, Chiropodist
Emily graduated from the University of Toronto with a Bachelor of Science degree with honours. After her undergraduate studies, she went on to pursue a career in Chiropody at the Michener Institute for Applied Health Sciences.