Welcome to the North Toronto Wellness and Rehab (NTO Rehab) Centre in the Heart of North York, located on Willowdale and Sheppard close to the Yonge/Sheppard TTC subway station.
At the NTO Wellness & Rehab Centre, our staff and therapists have several years experience in providing professional client services and rehabilitation services in preventive healthcare & illness in Canada. We specialize in  providing professional services to patients that require extended healthcare (EHP), as well as to patients whom may have sustained injuries from motor vehicle accident (MVA) and work related injuries (WSIB).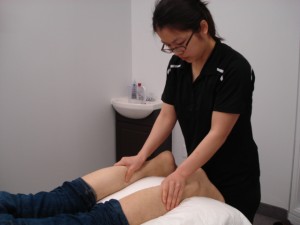 1. Genuine Care in your Well-being
Our front desk staff and specialists are really friendly and helpful. The specialist allows you to tell them more than one issue; they are attentive, understanding and caring to improving your health.
2. Motor Vehicle Accident (MVA) Rehab Specialists
Our services are available to anyone who has experienced minor to catastrophic injuries in a motor vehicle collision; Insurance companies, Lawyers/legal representatives, and Health care professionals often refer to our services.

3. Certified Professionals and Accredited Therapists
All of our therapists and staff are accredited and certified with the overriding professional associations.
4. Flexible and Extended Opening Hours
NTO Wellness & Rehab Centre is open on weekends and open late for your convenience on most weekdays so that you can drop in for a treatment on your way back from work.
5. Centrally Located at the Heart of North York in the Greater Toronto Area
North Toronto Wellness & Rehab Centre is located at the heart of North York on Willowdale just one block east of Yonge-Sheppard station. It is accessible by bus, TTC, car and on foot for your convenience.  There is complimentary parking available on site for your added convenience.